RAGBRAI Sigourney T-Shirt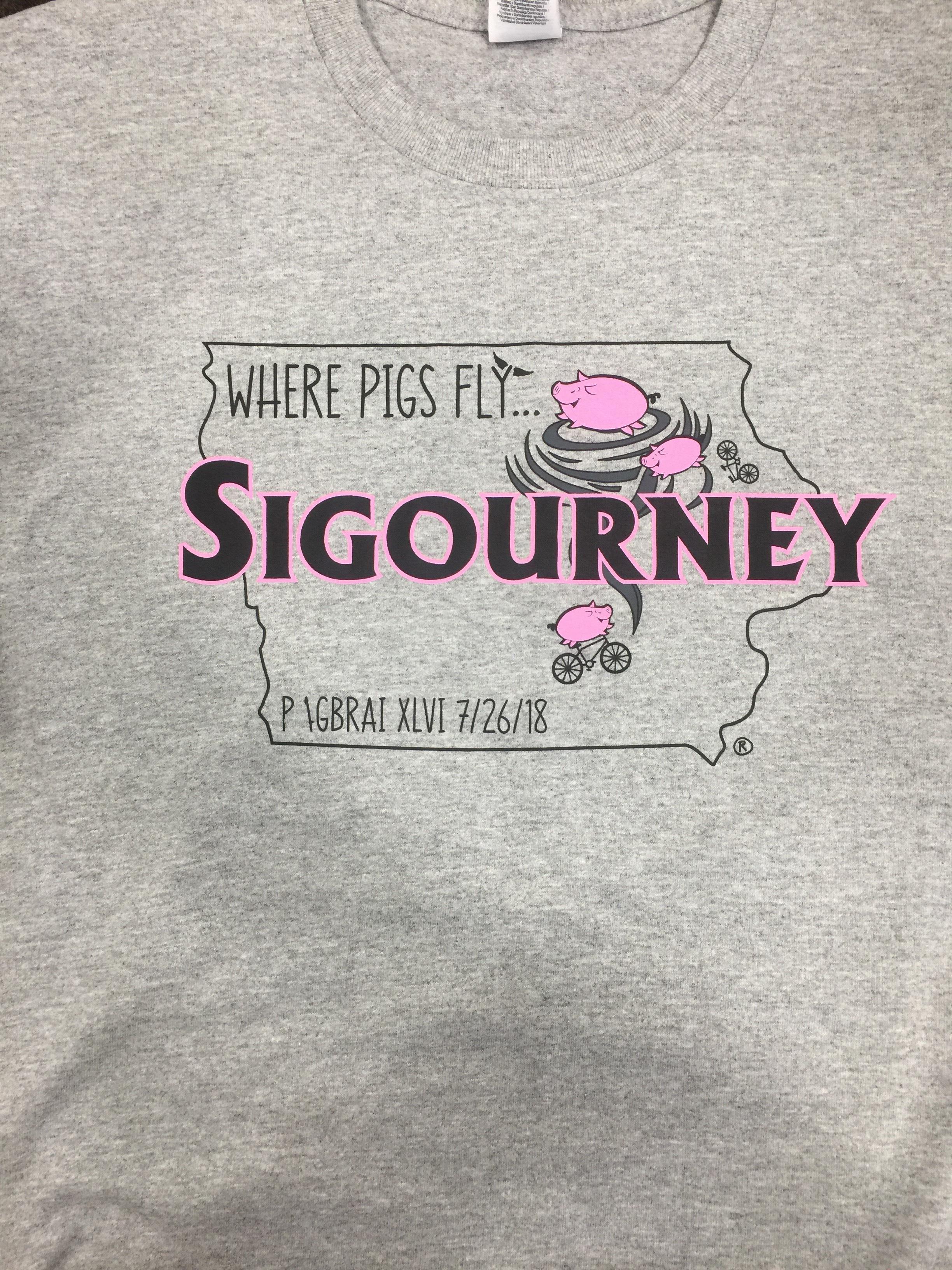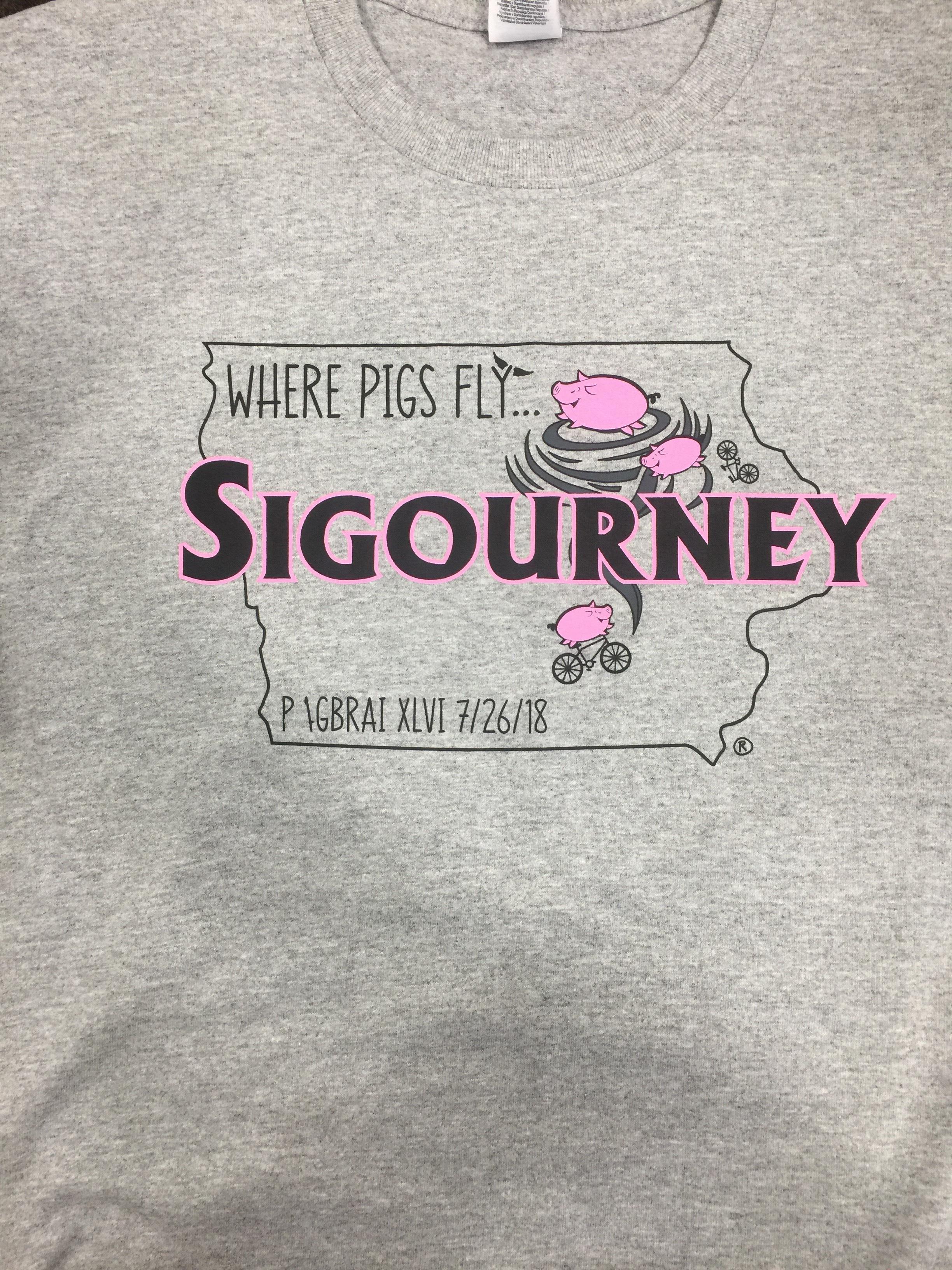 RAGBRAI Sigourney T-Shirt
Show your Sigourney pride with the RAGBRAI Sigourney t-shirt! The t-shirts are Gildan Ultra Cotton.
T-shirts purchased through our website are $15 (size 2XL and over add $2 for only Women and Men shirts ONLY), plus shipping/handling. Please also note that the XS size is for youth shirts ONLY! We accept all four major credit cards: MasterCard, Visa, American Express, and Discover. We will ship shirts out once a week and will notify you when your shirt(s) ship. You'll have your shirt in time for RAGBRAI packing if you order in early to mid July.
No returns.
The last day to order a t-shirt off the website is August 3.
Have a big order or need multiple shirts in multiple sizes? No problem! Just pick the first size/fit and quantity you would like and then click "add to cart." Repeat for additional sizes/fits. To check out, click the "cart" icon.
If you would like to order more than 150 shirts or are having trouble ordering, please email ragbraisigourney@gmail.com
Thanks!